Not lower than 250 younger individuals have graduated from an entrepreneurship coaching programme organised through the Edo State Government's abilities building platform, EdoJobs and Genius Hub, a personal partner.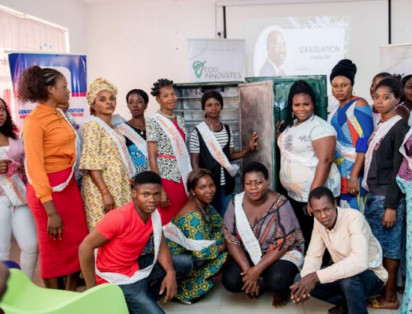 The trainees, drawn from the state's 3 senatorial districts, underwent now not lower than two weeks of immersive coaching on catfish manufacturing, cleaning soap and fragrance manufacturing, cosmetology and bead manufacturing.
Senior Special Assistant (SSA) to the Governor on Skills Development and Jobs Creation, Mrs. Ukinebo Dare, disclosed this in a talk with newshounds all over the commencement rite held at Edo Innovation Hub, in Benin City, the Edo State capital.
She stated that the learning programme is in step with Governor Godwin Obaseki's promise to create 200,000 jobs before 2020.
According to her, "In Edo South, the training held at the Genius Hub office, in Oredo Local Government Area. For Edo Central, it held at Igueben Local Government Area. The training comprised of skills development in cosmetology (perfume production), bead production and catfish production in Edo South as well as soap and perfume production in Edo Central."
Director of Genius Hub, Mrs. White Isimeme, stated that the organisation collaborated with EdoJobs at the coaching on account of the state government's sincerity in developing jobs for teenagers and making sure that they're self-reliant.
According to her, "I appreciate the Edo State Government for giving the participants the opportunity to acquire the various skills. The graduands are encouraged to continually seek knowledge and put what they have learnt into practice."
Senior Special Assistant to the Governor on Special Duties and Investment, Mr. Mandela Obaseki, stated that extra of such coaching programmes are within the offing because the state government is mobilising assets to make sure that adolescence within the state are correctly engaged and are taken with wealth introduction.
Related
(function(d, s, id) {
var js, fjs = d.getElementsByTagName(s)[0];
if (d.getElementById(id)) return;
js = d.createElement(s); js.id = id;
js.src = "http://connect.facebook.net/en_GB/sdk.js#xfbml=1&version=v2.9&appId=1281965775160257";
fjs.parentNode.insertBefore(js, fjs);
}(document, 'script', 'facebook-jssdk'));
//Facebook
(function(d, s, id) {
var js, fjs = d.getElementsByTagName(s)[0];
if (d.getElementById(id)) return;
js = d.createElement(s); js.id = id;
js.src = "http://connect.facebook.net/en_US/sdk.js#xfbml=1&version=v2.4&appId=513460408765074";
fjs.parentNode.insertBefore(js, fjs);
}(document, 'script', 'facebook-jssdk'));